P. V. LeForge
P. V. LeForge lives on a horse farm in north Florida with his wife Sara Warner. He is the author of five books of poetry as well as several novels and story collections. In addition to writing, he does farm chores, plays music, and shoots target archery.
~ ~ ~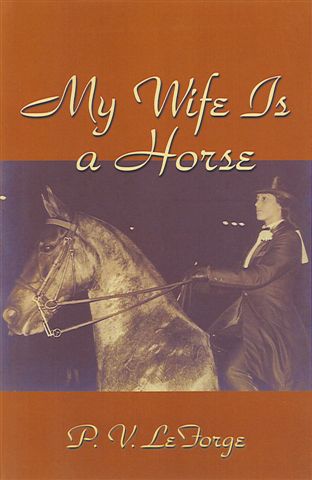 My Wife Is A Horse
Poems about farms and horses and dressage. The e-book is a special edition featuring two extra poems, one of which is "My Husband's an Ass," written by Sara Warner. Price: $13.95 trade paperback; $25 Limited edition hardback.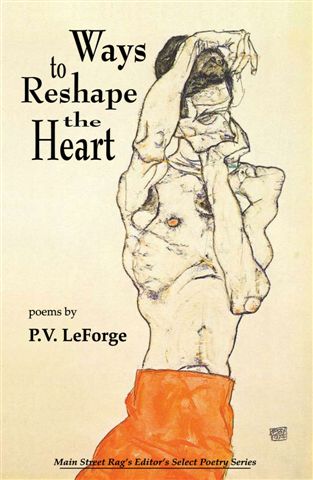 Ways to Reshape the Heart
LeForge's second full-length book of poems includes poems from 1980-2010. No clinkers in this one. Price: $13.95 trade paperback.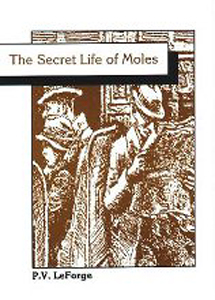 The Secret Life of Moles
This is the book that launched the career of award-winning poet P. V. LeForge. Serious and quirky at the same time, these poems will transport you into realms that you were never sure--but always hoped--really existed. Includes the underground classic "Anting." Price: $10 trade paperback.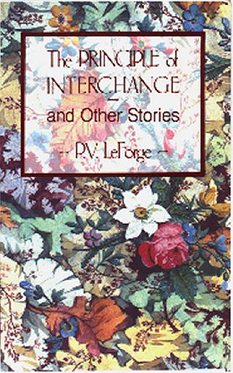 The Principle of Interchange
LeForge's first book of stories: dark, suspenseful, humorous, or touching; you decide. Price: $11.95 trade paperback.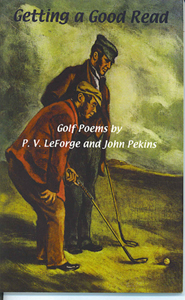 Getting a Good Read
Poems about golf, written by two guys serious about their game, but not too serious to stop and take a good look around the course and a good look inside themselves as well. Here are poems that will ring true inside everyone who has ever swung a club--poems that make you realize that, if you put forth your best effort, there are no bad days in golf. Written with friend and golf buddy John Pekins. Price: $10 trade paperback.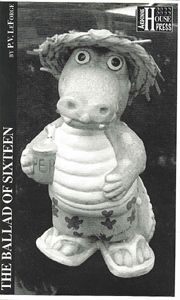 The Ballad of Sixteen
A long story-poem about some very unusual denizens of the Florida Everglades who band together to stop a gang of poachers who have set up shop in their neighborhood. Trixie McQueen, Jumpy Jim Camp, Smelly, Senor Skin, Big Ned, Sick Sam and the rest are characters you won't soon forget. Written in a style between Longfellow and Robert W. Service, this book is a hoot from start to finish. Price: $8 saddle-stitched paperback.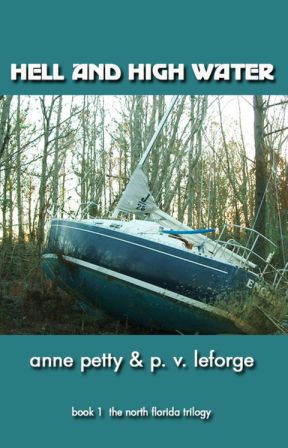 Hell and High Water
Shrimpboat captain Carla Conway thought her life was enough of a mess before she found her old nanny dumped like a rag doll in the belfry of a long-abandoned church. With the help of her crusty first mate Comer--and little from the sheriff--she investigates the old woman's death. What she finds takes her deep into the myths and legends of the Florida swamps--and into the mystery of her own origin. Book One of the North FLorida Trilogy, written with Anne Petty. Price: $13.95 trade paperback.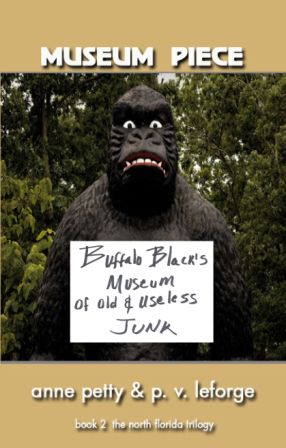 Museum Piece
Leaving Miami for the sunny shores of Panama City was supposed to be a good thing for the Rankin family. Vicky has her PI license and Rick finally has a real job. But things aren't going to be that simple. Instead, they are drawn into the nefarious doings of Snag, proprietor of a mysterious museum on the edge of town where boards creak, cadavers reek, and laughter echoes down from the rafters. Book Two of the North FLorida Trilogy, written with Anne Petty. Price: $13.95 trade paperback.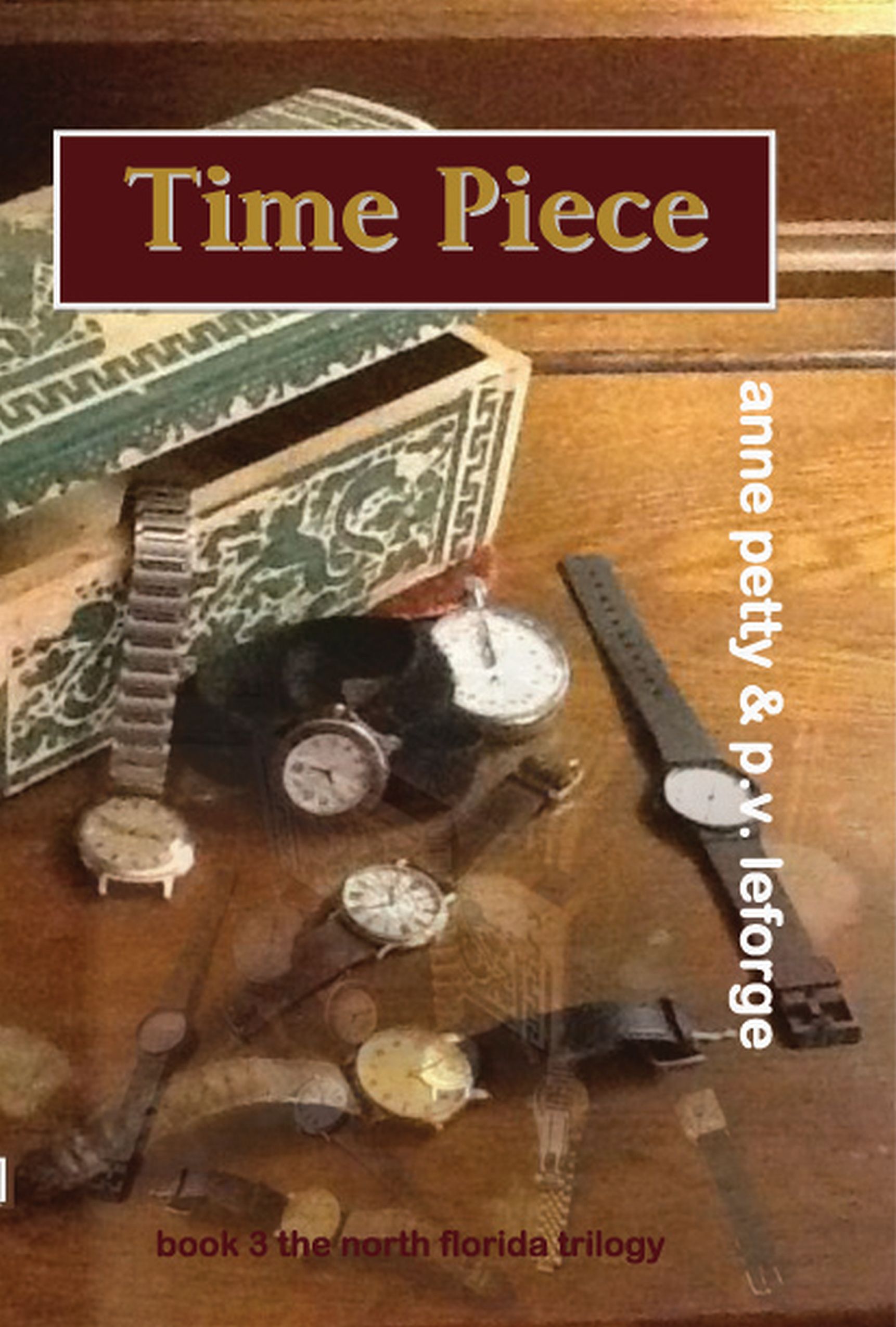 Time Piece
One rain-lashing night, Melanie Truslow's father--a former French officer in Vietnam--fell off the McClenny Pier near his North Florida home and was drowned. Now his large house, and its ghosts, are hers. As she begins to settle into her new surroundings, she tries to understand the accident of his death and to reconstruct the life of the man who had left her mother before Melanie was born. Her only clues lie within the house's filthy basement--a room with blacked-out windows, chicken bones and cigarette butts strewn on the floor, and stacks of homemade pornographic videos narrated by a scarred and cynical French journalist. Book Three of the North Florida Trilogy, written with Anne Petty. Price: $13.95 trade paperback.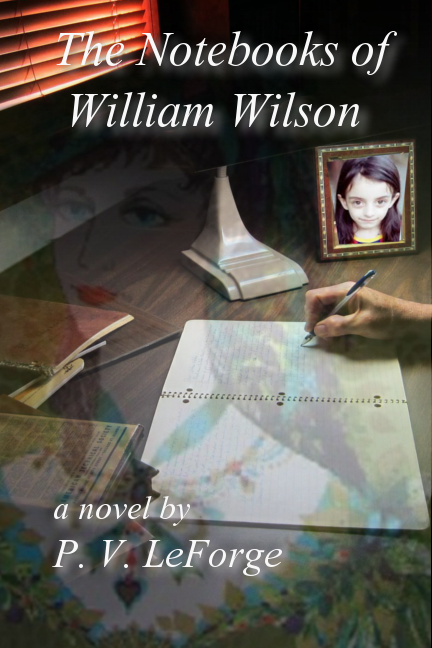 The Notebooks of William WEilson
LeForge's first solo novel about a brooding librarian who meets soemone that needs his help to solve an old family mystery. Their research takes them into the polit ical and theatrical arenas of early 1900s Tallahassee. Price: $14.95 trade paperback.
Ordering Information

We do not have shopping carts and payment buttons, but ordering from Black Bay Books is still quick, easy, and private. Just click here: Order Department , and let us know the following:
Which titles you want to purchase,
The number of copies of each,
Your shipping address,
How you want to pay.
If you choose PayPal as your payment method, we will sent you a PayPal invoice. If you want to send a check or money order, we will send you the address to mail it to by return email. It's pretty easy, really.
And at Black Bay Books, shipping is always FREE, no matter how many copies you order.

Note: E-book versions can be found here: https://www.smashwords.com/profile/view/IzaMoreau
---
Copyright © 2004-2013 Black Bay Farm
Revised -- 09-21-2013